Happy Holidays!
The holidays are a time to come together. There's something so special about experiencing a shared moment with others – celebrating traditions, making new memories, or even enjoying an extra cookie... these are moments we look forward to every year.
At the Weill Center, we create special moments like these all year round. We bring people together to experience legendary musicians, emerging artists, comedians, professional dance, symphonies, family-friendly programs, classic movies, variety acts, and more.
As a non-profit independent venue, we rely on ticket revenue from these events and the generosity of our community to ensure we can continue to provide these once-in-a-lifetime experiences here in Downtown Sheboygan.
This season, please consider supporting the Weill Center with a donation that's meaningful to you.

Thank you for making memories with us!

With gratitude,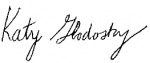 Katy Glodosky
Executive Director
Weill Center Foundation

Chad Hamilton
President, Board of Directors
Weill Center Foundation