Comedy Night
Join us for a night of laughs featuring FIVE of the best young stand-up comedians from across Wisconsin. Content includes absurdist takes on relationships, advice on adulting, observations about Wisconsin, self-improvement (and deprecation), reasons why dogs are better than people, making fun of racists, s#!tty jobs, and how our parents ruined us.
ABOUT THE COMEDIANS
Dana Ehrmann is a stand-up comic and simple Midwestern gal out of Milwaukee, WI. Her self-deprecating, dry humor has charmed audiences all across the country, including at the Milwaukee, Floodwater and Flyover Comedy Festivals. She's had the great fortune to open for many big names, including Dan Soder, Bobcat Goldthwait, Jackie Kashian and Charlie Berens. She's also sorry she hasn't watched that t.v. show you recommended, but she just has, like, a lot going on right now.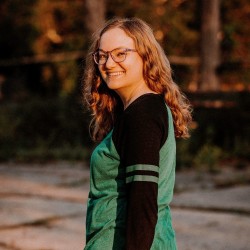 Ryan Mason is a Milwaukee comedy veteran who has featured for Kumail Nanjiani, Brian Posehn, Dennis Miller, Theo Von, Ben Bailey (Cash Cab), Jen Kirkman, and Lara Beitz. He has served as the house comedian for the prestigious Pabst Theater Group and Potawatomi Northern Lights Theater. Ryan has also featured at clubs such as the world The Laughing Tap, The Improv and Comedy on State.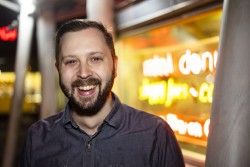 Eric Smith A young Milwaukee comic who talks about family, school, and his delivery job; delivers jokes as well. Has performed at comedy clubs and venues all over the Midwest; and has even opened up for great comics like Neal Brennan, George Wallace, and Steve Byrne.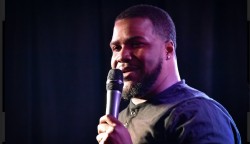 Olivia Witt is a guy's girl and girl's girl girl comedian from Madison, WI. She was a Top 5 finalist in Madison's Funniest Comic Competition in 2022, is a part of an award-winning sketch group, and runs a monthly show in Madison. She has opened for big names such as Brian Posehn (Big Bang Theory), Michael Longfellow (SNL), and Demetri Martin (y'know).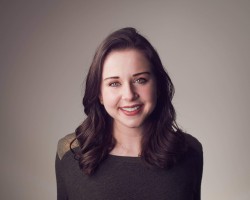 Matty Field is a Milwaukee standup comic who really sets himself apart from the crowd by being a white guy with a beard and glasses. YOU CERTAINLY DON'T SEE THAT EVERY DAY! He's a dad, a daddy, and a zaddy, and loves to live in the absurd. Laughter is the only cure for the screaming in his head, so please consider donating. Every giggle counts.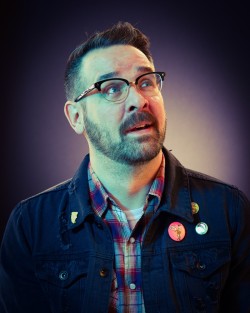 In partnership with: