John Michael Montgomery- Presented by Plymouth Advancement Association
A Benefit for Mental Health and Addiction


Sponsored by:

Biography
John Michael Montgomery has turned an uncanny ability to relate to fans into one of country music's most storied careers. Behind the string of hit records, the roomful of awards and the critical and fan accolades that have defined his phenomenal success lies a connection that goes beyond his undeniable talent and his proven knack for picking hits. Since the days when "Life's A Dance" turned him from an unknown artist into a national star, John Michael's rich baritone has carried that most important of assets--believability. Few artists in any genre sing with more heart than this handsome Kentucky-born artist.

It is readily apparent in love songs that have helped set the standard for a generation. Songs like "I Swear," "I Love the Way You Love Me" and "I Can Love You Like That" still resonate across the landscape--pop icon and country newcomer Jessica Simpson cited "I Love The Way You Love Me" as an influence in a recent interview. It is apparent in the 2004 hit "Letters From Home," one of the most moving tributes to the connection between soldiers and their families ever recorded, and in "The Little Girl," a tale of redemption that plumbs both the harrowing and the uplifting. It is apparent even in the pure fun that has always found its way into John Michael's repertoire--songs like "Be My Baby Tonight" and "Sold (The Grundy County Auction Incident)," where John Michael's vocal earnestness takes musical whimsy to another level.

John Michael's origins lie in deceptively modest beginnings. He was born in Danville, Kentucky, to parents who imparted a lifelong love of music.
"Where most people have chairs and sofas in their living rooms," laughs John Michael, "we had amplifiers and drum kits."

The family band played on weekends throughout the area, and John Michael and his brother Eddie eagerly soaked up everything about it.

"To a certain extent," he says, "my dad always had a natural ability to draw fans and entertain people; I don't care if it was on the front porch, the living room, or on a stage. I think that transitioned to me and my brother being able to do that on stage."
John Michael took over lead singing chores after his parents divorced, and he performed for a while in a band called Early Tymz with Eddie and their friend Troy Gentry. Nashville talent scouts began hearing about and then seeing John Michael perform and by the early '90s he had a record deal.

The hits followed steadily, with songs like "Rope The Moon," "If You've Got Love," "No Man's Land," "Cowboy Love," "As Long As I Live," "Friends" and "How Was I To Know" establishing him as one of the elite acts of the era. He received the CMA Horizon award and was named the ACM's Top New Vocalist, setting off a long series of awards that included the CMA's Single and Song of the Year, Billboard's Top Country Artist, and a Grammy nomination. Heavy touring meant he kept the close touch with fans he had begun in the clubs back home.

"You get to know your fans and what they like more and more through the years," he says, "and you kind of gravitate towards one another."

Indeed, he has always had an extraordinarily close relationship with his fans, and they have stayed with him through good and bad times.

Asked what he thinks gave him the edge in a career that calls millions but gives stardom to just a few, he pauses, then thinks back to the legacy of his parents.

"I reckon it was good genes and good blood," he says with a smile. Few who know the depth and breadth of his own growing legacy would disagree.
FEATURING, OPENER: BRENT BEL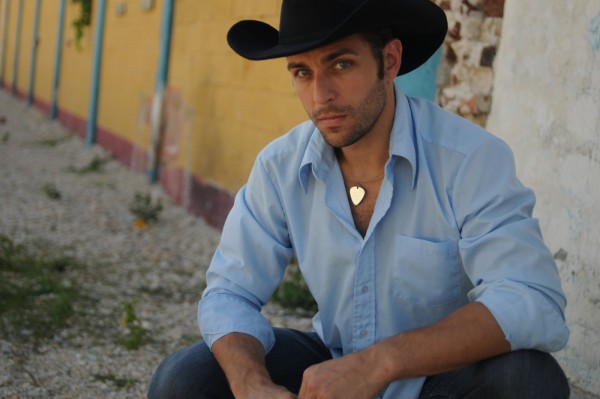 Brent Bel is an entertainer, singer, and actor.
He grew-up in the country, outside a 500-person village in southeastern Wisconsin.

Growing up as an athlete, Brent was always active. From baseball in the summer, to football in the fall, to basketball and wrestling during winter, his dedicated parents were always shuffling the four kids to and from activities, sometime simultaneously and in different cities.

It was during this time that music took hold in Brent's life. Although he sang in church and listened to/sang along with whatever his parents played on the stereo, his first public performance was singing "The National Anthem" with his two little brothers for a community baseball game. Shortly before that event, Brent began piano lessons at age 6 at the insistence of his mother. In fifth grade, he picked up a saxophone and developed a talent that lead to him neglecting the piano. By seventh grade, Brent auditioned and was selected for the Milwaukee Youth Symphony Orchestra, a collection of some of the finest youth musicians in southeast Wisconsin and directed by a professor who Brent would eventually re-meet in college.

High school in a "big school" of 650 students for Brent meant a sport in every season: football in fall, wrestling in winter, track in spring, and baseball in summer. During this grueling practice schedule the "chubby kid" began to look like an athlete instead of the family garbage disposal. From one after-school activity to the next, often not returning home until after 10pm, Brent was still a dedicated student and excelled in the classroom.
High school also became a highly musical time for Brent. He won numerous music competition awards and was in the marching, pep, jazz, and concert bands and even made time for the spring musical (before/after/during track practice). Brent had his first career acting credit as "Henri", the French butler, in "South Pacific" as a sophomore. During all of this time, his love for music, especially country music, continued growing, and he sang whenever a spare breath allowed.

Upon graduation, Brent attended The University of Wisconsin-Milwaukee to study architecture, baseball, and music. Academic scholarships helped him focus more on school than work, but Brent was informed by one of his professors that the architecture program was one of the country's elite and that he would have to choose between it and baseball. Refusing to accept those words, Brent managed to successfully walk-on to the university's baseball team in his second year and help the Panthers reach the NCAA Tournament while maintaining the grades necessary to be selected for the university's honors program. He even managed to begin working with the university and city's chapters of Habitat for Humanity during this time. After five years, Brent graduated from the honors program and with a degree in architecture and a certificate in urban planning.

Music became somewhat of a backseat driver during Brent's college career. It was never the top priority, but it was never far from in-control. In order to manage two demanding full-time jobs (architecture and college baseball), music had to fill-in the gaps whenever scheduling allowed. Whether it was one of the collegiate bands, the gospel choir, an acting course, or a spare dance class, an artistically expressive outlet usually kept him sane. It was during these years when Brent began taking guitar lessons and managed to pad his acting resumé with lead credits in "Oklahoma!" and "A Streetcar Named Desire." Even the long bus trips to and from baseball games were creative times; Brent would sing during the day (at times, for the team) and write song lyrics at night.

It was those baseball bus trips and a subsequent end-of-college summer study abroad that ignited Brent's travel passion. He returned from Europe and realized that a job in architecture wouldn't allow the freedom to audition and travel as frequently as he wanted. He soon began bartending at an upscale hotel in downtown Milwaukee and auditioning for shows. After nine months, he landed a role that took him away from behind the bar, and he's been making a living in music and acting ever since.
Today, Brent travels from gig to gig depending on the contract and lives/works all over the world...and loves every bit of it.