Shane & Shane
Shane & Shane is the combination of solo artists Shane Barnard and Shane Everett. After meeting in college, Shane & Shane began writing songs and touring the country leading worship. Over 15 years later, they're writing more music than ever, with no intention of slowing down. Their desire has always been to glorify the Lord instead of themselves and they do so by writing music that is biblically based, lyrically rich, and sonically engaging. Check out their discography!
Over the past few years, Shane & Shane have dedicated their lives to encourage and equip worship leaders and their teams through an online resource called The Worship Initiative. The Worship Initiative is an equipping ministry and a collective of worship leaders that, over the past few years, has grown into a thriving community in and of itself.
Featuring, Opening Act: Ben Tajnai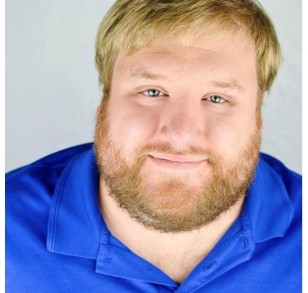 Ben Tajnai is a world renown and award winning singer. He is the first person in history to have sung the National Anthem for every playoff game in a NBA teams world championship run. His rendition was seen by millions of people in over 200 countries. He also made a name for himself performing in the legendary "deer district" and got nation wide attention for his rendition of "We are the Champions" at the Bucks celebration parade where he performed in front of upwards of 500,000 people. He sang the first ever National Anthem at the Fiserv Forum as well as the first ever playoff game there. He then won the national title of Wahl's Man of the Year for his accomplishments. He is also a staple at Lambeau Field singing for the Green Bay Packers as well as Am Fam Field for the Milwaukee Brewers. Ben is a worship leader in the Milwaukee area. He was also seen singing for the world renown Red Bull Flugtag in Milwaukee. Known for mastering many different styles of music, Ben has sung backup for The Rolling Stones on their 50th Anniversary tour, had the opportunity to open for Shaquille O'Neal known as DJ Diesel at Milwaukee's Summerfest, sung for the PGA, had the honor of singing for Greg Marcus's grand opening of his new Saint Kate's Art Hotel, sang for the DOT, opened for Chris Tomlin and Amy Grant, and won the Broadway Worlds Best Actor award for his performance in Les Miserables as Jean Valjean. All Glory goes to God, for without him, none of this would be possible!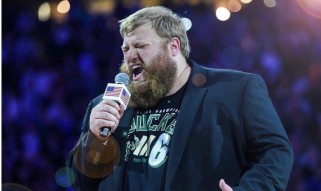 This performance is made possible by the support of an anonymous donor. Ticket sales will support local, Faith-Based, nonprofits: Samaritan's Hand, INC & Love, INC